Expert opinion16.09.2023
Artem Slesarenko: Kazakhstan needs to increase localization in renewable energy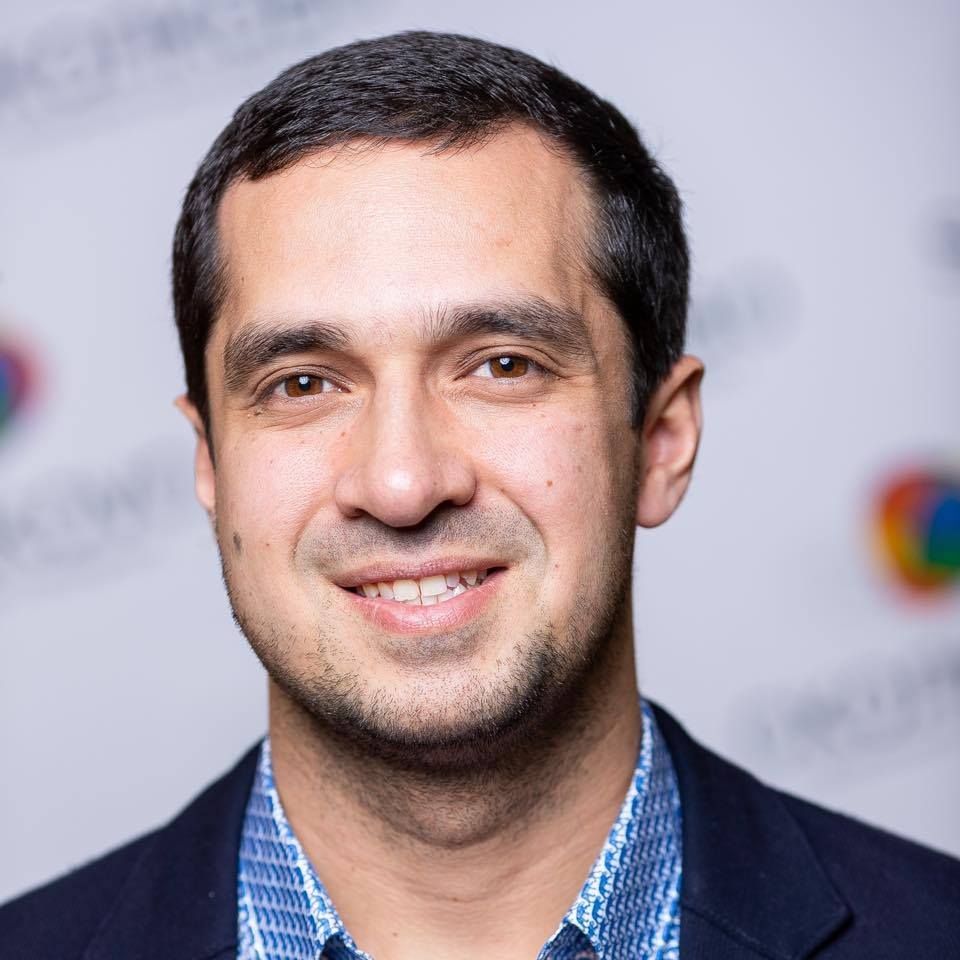 There are already enterprises operating in Kazakhstan that can participate in the construction of renewable energy projects
In recent years, Kazakhstan has been increasingly talking about the development of renewable energy. The current shortage of electricity in the country and the global trend of switching from fossil energy sources to "green" forces the republics to look more and more towards the construction of solar and wind power plants.
Specific successes can be noted in this direction. Thus, according to the results of the first quarter of 2023, the installed capacity of renewable energy sources in Kazakhstan reached 2.5 gigawatts, and this is immediately a fifth more than a year earlier.
At the same time, electricity generation by renewable energy facilities amounted to 1.5 billion kilowatt-hours, which is 58.5% (!) more than the same period in 2022. Almost all of these volumes are provided by solar and wind power plants (approximately 1.1 gigawatts each).
But even larger volumes of renewable energy are expected to be built ahead: by 2030, Kazakhstan plans to increase the share of renewable energy sources in its energy balance from the current 4.5% to 15%. Indeed, the construction of new "green" projects is an absolute boon for the country, but what is known about them? Who builds them and where do the materials and equipment come from?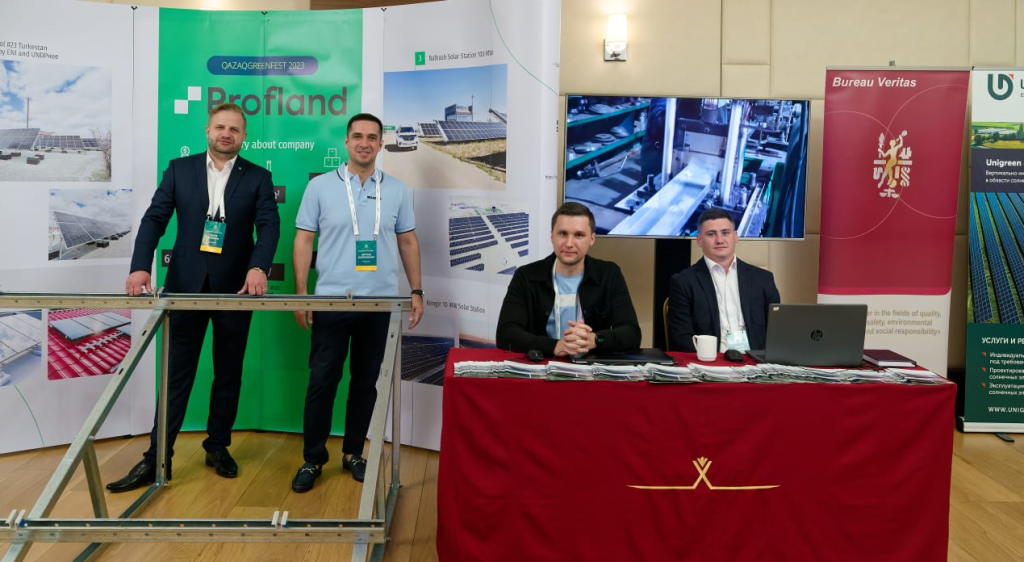 What is happening in the market?
Modern "green" power plants – whether solar, wind or mini-hydroelectric power plants – are complex systems, mostly automated. Global manufacturers are constantly improving their solar panels or wind turbines to achieve maximum energy production while maintaining compactness.
If turbines with a capacity of 1 megawatt seemed normal five years ago, now advanced developments offer at least 5 megawatts. Conditionally, when installing 10 masts at a wind farm, it used to be possible to get 10 megawatts, and now it is many times more. And this means greater coverage of consumers from residential buildings to industrial enterprises.
In Kazakhstan, the production of such equipment has not yet been mastered – there are only plans. For example, within the framework of the construction project in the Zhambyl region of a 1 gigawatt wind farm, it is planned to localize the production of equipment for wind farms. Thus, in May it became known about the plans of the State Energy Investment Corporation of China to build in Kazakhstan "several modern plants for the production of towers, gondolas and blades for wind turbines."
The Chinese company SANY Renewable Energy, which is one of the world leaders in the supply of such equipment, can become a partner of this industrial project. Tokan Zhanat, SANY's General manager for Central Asia, confirmed localization plans on the sidelines of QazaqGreenFest 2023 international renewable Energy business festival. However, according to him, it is still unclear what exactly and in what volumes will be produced.
Meanwhile, in the country, there is more and more talk on the market about the localization of other parts of renewable energy power plants - about metal structures and auxiliary construction. The fact is that a solar or wind farm, like any other, requires a lot of construction work. For example, solar panels need to be installed on metal frames and connected to each other with special cables, and then all this should be brought into a common network.
Such structures and cables are already being produced in Kazakhstan. One of such enterprises is Profland company from Karaganda.
Founded in 2007, the plant annually processes about 5 thousand tons of steel and produces more than 10 thousand standard sizes of products – from metal profiles to cable products.
The production uses metal from the country's largest plant "ArcelorMittal Temirtau", which is processed using a variety of equipment from European, Turkish, Chinese, Russian and Ukrainian manufacturers.
Artem Slesarenko, the founder of this company and independent director of the Renewable Energy Association "Qazaq Green", notes that in recent years the company has been trying to actively work in the renewable energy market. Thus, the plant offers a variety of equipment for solar panels: cables and solar profiles, as well as substructures for mounting panels on the roofs of buildings and the ground.
Thus, the company has already supplied 220 tons of metal structures for mounting solar panels to the Kengir power plant near Zhezkazgan with a capacity of 10 megawatts, as well as 1 thousand tons of metal structures to the Kaz Green Energy station with a capacity of 50 megawatts near the city of Balkhash.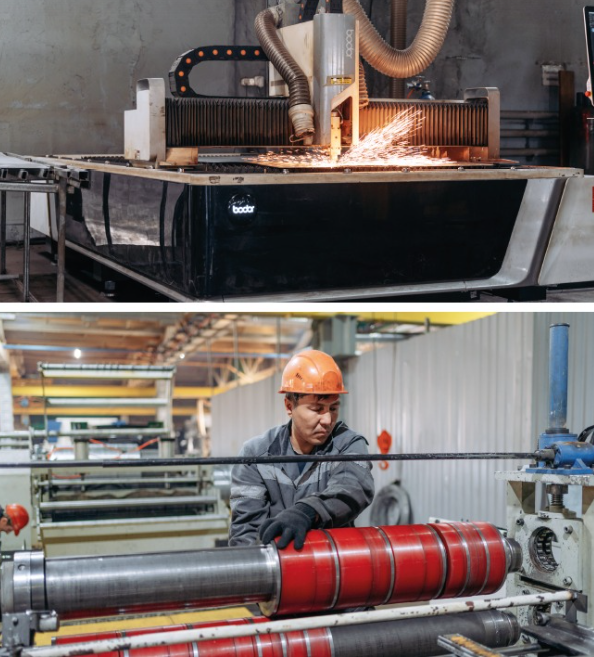 Localization is a big problem
According to Artem Slesarebko, despite the successful participation in a number of projects, the market for the most part still remains closed to suppliers.
"We are developing this movement, but we are facing problems. For example, Chinese investors come (for the implementation of a renewable energy project. – Ed.), and they want to bring their Chinese contractors with them. And if a large renewable energy project for 1 gigawatt enters the market, they won't even talk to you," says the interlocutor of QazaqGreen.
This situation is developing with almost all projects with foreign general contractors. Because of this, a "vicious circle" arises: foreign investors attract their contractors and suppliers due to the lack of well-known experienced suppliers in Kazakhstan, but at the same time such suppliers do not appear in our country precisely because existing enterprises are not attracted to the implementation of projects.
In this regard, the situation is similar to what has been happening in the oil and gas industry for many years. Much has been said and is still being said about local content, but it was often masked by the opening of local LLP or the creation of joint ventures by the same foreign suppliers. Because of this, money in the implementation of investment projects still went abroad, and did not go to the development of Kazakhstani industries or salaries of local specialists.
Only relatively recently – in 2020 – the country started talking and started creating a "Direct Investment Fund for the development of local content" and an "International Center for the Development of Oil and Gas Engineering and Service". The first one, as the Ministry of Energy reported back in 2021, was supposed to have a positive effect on GDP in the amount of about 270 billion tenge over 10 years. The second goal is to localize the production of goods and services for the needs of the largest oil fields – Tengiz, Karachaganak and Kashagan – through the opening of new production facilities and service centers, as well as expanding the capabilities of existing Kazakh suppliers.
"A localization structure in the oil and gas industry has recently appeared. I didn't believe that they would work effectively, but they were able to lead us to projects in TCO. Although before that we had been queuing for certification for years. But the projects in Tengiz and Karachaganak are stories that are already coming to an end in terms of investments," - Artem Slesarenko notes.
But new opportunities are opening up in the renewable energy market to create and support local enterprises. The country has announced the implementation of large renewable energy projects with a capacity of 1 gigawatt, and construction of megaproject for the production of "green" hydrogen has begun in the Mangystau region. (it hasn't started yet. Design only. )
During the implementation of the latter, it is planned to build solar and wind power plants with a total capacity of 40 gigawatts – this is at least one and a half times more than the entire existing energy system of Kazakhstan at the moment. It should be noted that the project will produce up to 2 million tons of "green" hydrogen or 11 million tons of "green" ammonia per year.
Attracting Kazakhstani suppliers of goods and services can open up new opportunities for the growth of the processing industry. In this case, the real producers of the country will receive much more benefits than when implementing investment projects in the oil and gas industry.
But for this, the market needs to be developed today, Slesarenko believes. "Kazakhstan needs more such enterprises. Profland can produce products for solar power plants at 150-200 megawatts in capacity. But much more is needed, and there is no market. Why would anyone build if there is nowhere to supply? And there is no place to gain expertise," he says.
The answer lies in the construction of more renewable energy power plants, and then it will make sense for existing players to expand production, and for new producers to enter the market.
However, the position of foreign investors who bring their contractors remains an obstacle. This can be corrected by taking several measures that will stimulate the customers of the stations to work with Kazakhstani suppliers.
Such measures may include the mechanism of premiums for auctions for the construction of renewable energy stations. This can be explained by an example: let's say two auction participants offer the same tariff of 15 tenge per kilowatt-hour. But one of them plans to attract local suppliers and provide local content, and then they can give such participant a "conditional premium" at a tariff of 2 tenge – 13 tenge per kilowatt hour instead of 15. And such participant will win thanks to the presence of local content.
A similar practice is already used in public procurement, where there are concepts of "conditional" discounts, as well as the company's work experience and other parameters are taken into account.
"It will be a fair game. It is possible to issue special certificates to manufacturers so that auction participants can confirm the local content,"- Artem Slesarenko believes.
In the meantime, Profland has participated in several projects for construction of solar power plants as a supplier of metal structures, and this participation was due to the fact that the local company Technogruppservice built the stations. Usually, the general contractors are foreign, and they prefer to work with their suppliers from their own countries.
The situation can and should be changed, - Artem Slesarenko believes. He notes the great advantages of local manufacturers: their enterprises are closer to the implemented renewable energy projects and logistics for the delivery of equipment is faster. At the same time, Kazakh factories are more flexible than foreign ones — they can change their products to meet the individual needs of each individual project.
The large localization of projects in the renewable energy sector brings direct benefits to the whole country. This includes the expansion of the manufacturing industry, and the growth of qualifications and permanent employment of local personnel in production, as well as, of course, taxes for the budget. The global transition opens up new opportunities for the economy of Kazakhstan, and they need to be used for the overall benefit of the country.